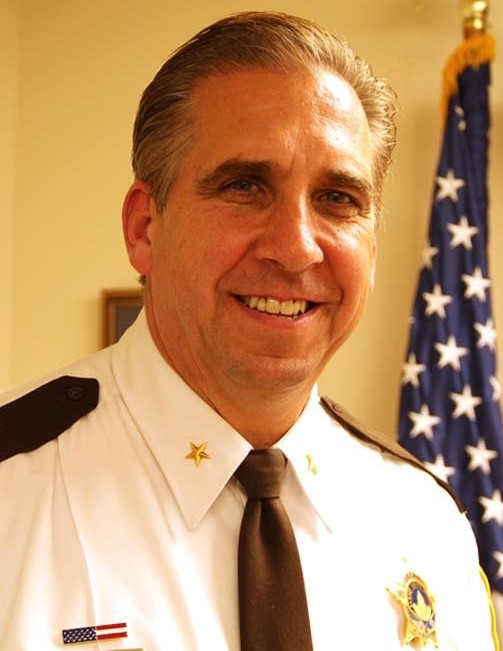 Bob Fletcher

Ramsey County Sheriff
Sheriff Bob Fletcher is a lifelong Ramsey County resident, coach, and volunteer. A husband, father of four, and graduate of North Saint Paul High School and Hamline University, Bob has long history of public service, including serving as Mayor of Vadnais Heights and as a Saint Paul Police Commander.
In the 1980s Bob also served two-terms on the Saint Paul City Council and was elected four times to serve as Ramsey County Sheriff from 1994 to 2011.
On June 5, 2018, Bob announced his plans to return to law enforcement and run for Ramsey County Sheriff. On November 6, 2018, Bob was elected Sheriff and took office in January 2019.
Bob was raised in Maplewood. His parents—Bob Fletcher, Sr. and Delores Skoglund—grew up in the Highland Park and West Seventh Street neighborhoods of Saint Paul. After Bob's father returned from serving in the Korean War, he proposed to Bob's mom and they later moved to Maplewood. Growing up, Bob was active in sports and received All-Conference Honors in both football and wrestling. Bob is also an Eagle Scout and graduate of North Saint Paul High School.
Bob attended Hamline University and graduated with a bachelor's degree in Political Science and Government. His summer job was serving as a lifeguard and swimming instructor at Silver Lake Beach. Bob also played football and was selected as Captain of the Pipers his senior year. He is a three-time Minnesota Intercollegiate Athletic Conference (MIAC) All-Conference Linebacker and recipient of the "Jerry Smith" award.
Public Service and Law Enforcement Career
After graduation from the Police Academy, Bob began patrolling the streets of Saint Paul. His first assignment was in the Midway-Como neighborhood. Over the next 18 years, Bob worked a variety of assignments at the Saint Paul Police Department. Earning two promotions, he served as a patrol sergeant, sex crimes/homicide investigator, burglary lieutenant, juvenile commander, and watch commander.
In 1994, Bob was elected to serve as Ramsey County Sheriff. Over the next 16 years, the Sheriff's Office developed several new initiatives that included the Ramsey County Curfew Center and programs for youth literacy and athletics, safe schools, meth prevention, gang intervention, sexual offender and career criminal tracking, and counterterrorism. The Sheriff's Office also enhanced courthouse security, expanded citizen volunteer and engagement opportunities, and established a premier K9 Unit that went on to be national champions.
As Sheriff, Bob appointed the first African American to undersheriff, led outreach efforts with the Southeast Asian community, and was an early adopter of hiring for diversity. He also spearheaded the building of the Law Enforcement Center, Adult Detention Center, and Patrol Station. Community notification technology, real-time information sharing, and a records management system was also implemented. Serious crime in Ramsey County fell by 20% during Bob's time as Sheriff. Bob later returned to the Saint Paul Police Department in 2011 and retired in June 2013.
In addition to serving as the Ramsey County Sheriff, Bob was also elected to two terms on the Saint Paul City Council in the 1980s. In 2014, he was elected to serve on the Vadnais Heights City Council in northern Ramsey County. On November 8, 2016, Bob was elected Mayor of Vadnais Heights.
Volunteer
Spending much of his life volunteering as a youth athletics coach, Bob has coached football, hockey, softball, and baseball for many years. He was one of the original coaches for the "Night Moves" Basketball program. As Ramsey County Sheriff, Bob worked closely with "VP" and leaders in the Hmong Community to improve the lives of Hmong Americans from 1990 until General Vang Pao's death in 2010.
Center for Somalia History Studies
In 2011, Bob formed the Center for Somalia History Studies. He actively works with the Twin Cities Somali community to promote cross-cultural understanding and ensure successful transition to living in a new country.
Bob teaches classes on Somalia history and culture.
Family
Bob is married to Kris, and they have three children: Kelsey, Logan, and Bobby. Their son Kyle passed away in 2015. Kelsey is married and has two daughters, Olivia and Audrey. Logan works in New York City. Bobby, the youngest, is 12 years old. The Fletcher's enjoy traveling and spending time outdoors.